ORGAN WORKSHOP FOR CHILDREN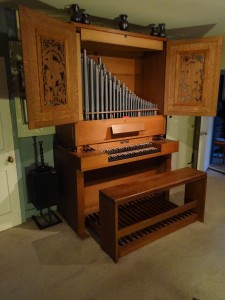 based at 47 Maltravers Street, Arundel
on Saturday, 2nd June: 2.30 – 5.30 p.m.
under the auspices of the West Sussex Organists Association
Led by Nick and Sarah Plumley
Activities will include playing the Arundel Cathedral organ and the Flight and Robson organ and Van Vulpen organs at 47 Maltravers Street, looking at the inside of the Van Vulpen house organ, tuning a pedal reed and looking at a barrel organ.
Children of any age are welcome free of charge but must be accompanied by an adult.
Please email Sarah Plumley at art@plumleyheritage.co.uk to reserve a place.
CONCERT IN AID OF SANCTUARY IN CHICHESTER
Saturday, 14th July 2018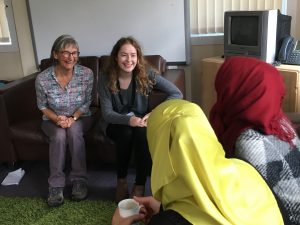 47 Maltravers Street, Arundel, BN18 9BU.
Concert starts at 7.30 p.m.
(end time around 9.30 p.m.)
Florence Chapman, Michael Overend, Sarah Plumley and George Shillingford present a varied and attractive programme on different keyboards in the Plumley Collection, including piano duets by Schumann, an organ concerto by Handel and harpsichord music by Scarlatti and Bach.
Proceeds from this concert will go to Sanctuary in Chichester (www.sanctuaryinchichester.org). The concert will be in two parts and in two different rooms of the house. The evening will include interval wine and canapes and there will also be a short explanation of the work of Sanctuary in Chichester in supporting and helping refugees by the organisation's Chairman, Roger Pask.
Tickets @£15 will include a glass of wine and canapes. To buy tickets please click on the yellow "Purchase Tickets" below and follow the instructions for online booking.